Say hello to ALiX on Symphony
Get seamless access to ALiX through Symphony – our latest evolution to streamline the way you interact with ALiX. Set up a chat with ALiX, request prices and execute trades – all on Symphony.
ALiX, your personal digital trading assistant.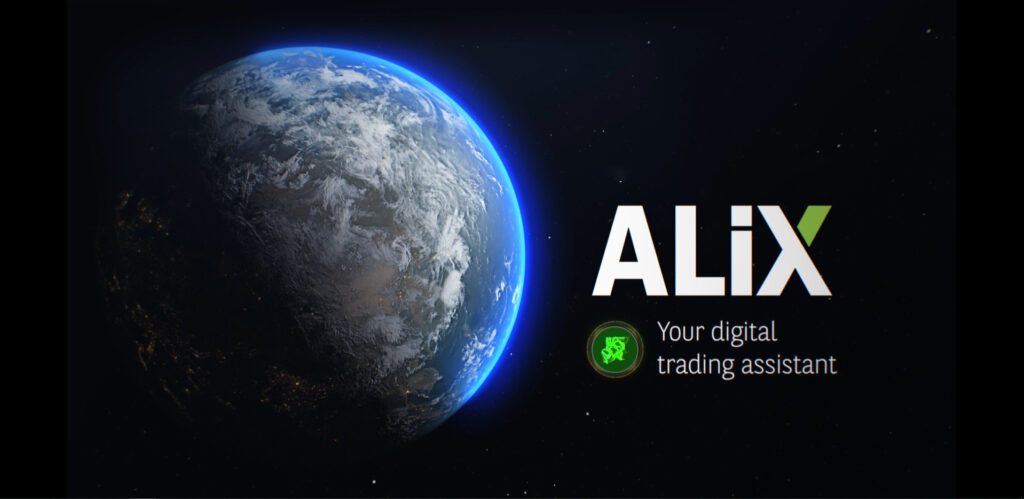 Discover ALiX on Symphony
The latest evolution in ALiX's journey

Chat with ALiX the easy way
"ALiX, price me 1M GBPUSD spot"
ALiX may be sophisticated, but chatting with your digital trading assistant couldn't be simpler. Leveraging natural language processing (NLP), ALiX understands plain text language allowing you to quickly and easily request trades. No syntax, no jargon, just a simple request and ALiX does the rest. Cut out the confusion with ALiX.
Your one-stop-shop
"ALiX, what about EURUSD 1 week to 1 month, 50 million?"
ALiX doesn't just price simple spot orders, request prices and execute trades for spot, forwards, swaps and NDF's. ALiX is your one-stop-shop solution to your FX trades needs, streamlining your workflow.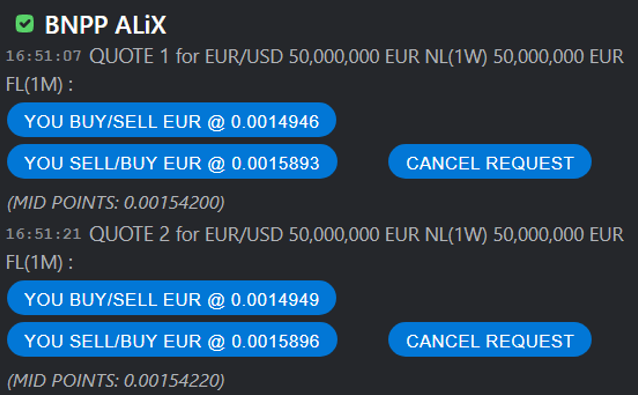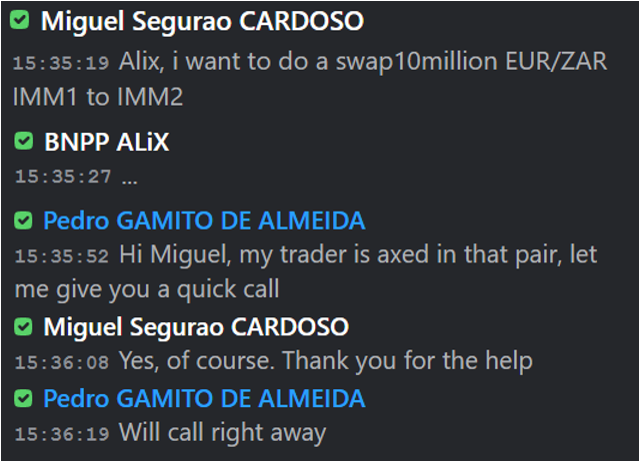 Let's get personal
BNP Paribas Sales: "I see you're having trouble, how can I help?"
With ALiX you can easily trade FX products on your own in a fully automated manner. But fear not, if you do require support, your dedicated Sales person will always be on hand to step in if required – giving your that personal BNP Paribas service.
Make informed decisions with ALiX
"ALiX what is happening in EURUSD?"
Need quick access to market info? Ask ALiX to search among the BNP Paribas Global Markets universe and receive the latest insights and content from our expert teams – helping you navigate and understand the themes of your choice.

How it works?
Watch the tutorial video for a step-by-step guide on how to trade with ALiX on Symphony:
Request price
Validate request
Receive prices
Book trade
ALiX on Symphony – transforming the way you trade!
ALiX | Available on Cortex
Discover it's benefits and features below
Explore the rest of our Digital offer