Cortex Equities
Built for Performance
The new standard of electronic equities is here. By harnessing the power of new technology, innovation, and expert professionals, Cortex Equities offers a newly designed electronic trading experience to meet client's current and future needs.
Cracking the Code
Machine Learning Strategies for Minimizing Information Leakage in Algorithmic Trading
When executing sizable orders, information leakage through trading operations is on every trader's mind. In this whitepaper, Guhao Wu, Co-Head of Quantitative Execution Research, explains how, by using differentiated machine learning methods we can estimate the amount of information leakage that occurs during the execution of algorithmic orders. We can then make real-time decisions, allowing us to reduce our market footprint and improve execution quality.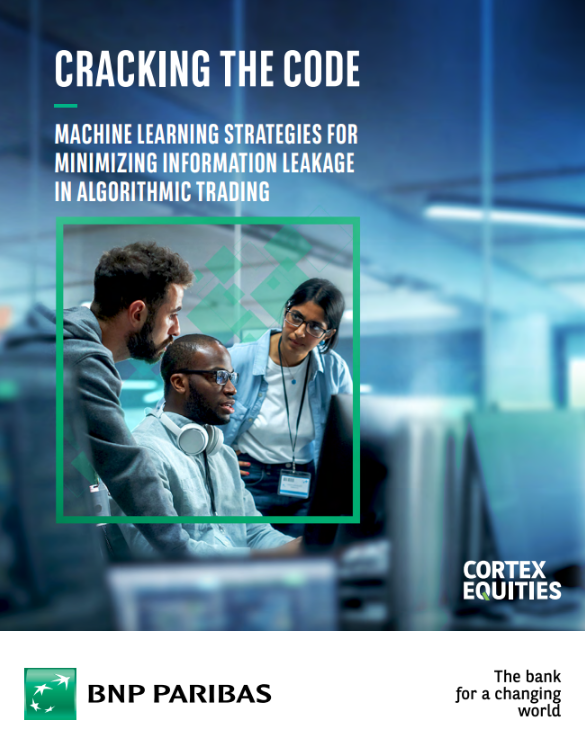 Algorithmic trading at your fingertips
Our newly architected Smart Order Router (SOR) and Flexible Algo Container are uniquely designed to monitor and adapt to changing market conditions in real-time, offering a highly customizable suite of algorithms that can meet the needs of today's traders.
Transparency
Same day post-trade reporting available for analyzing algorithmic and execution performance.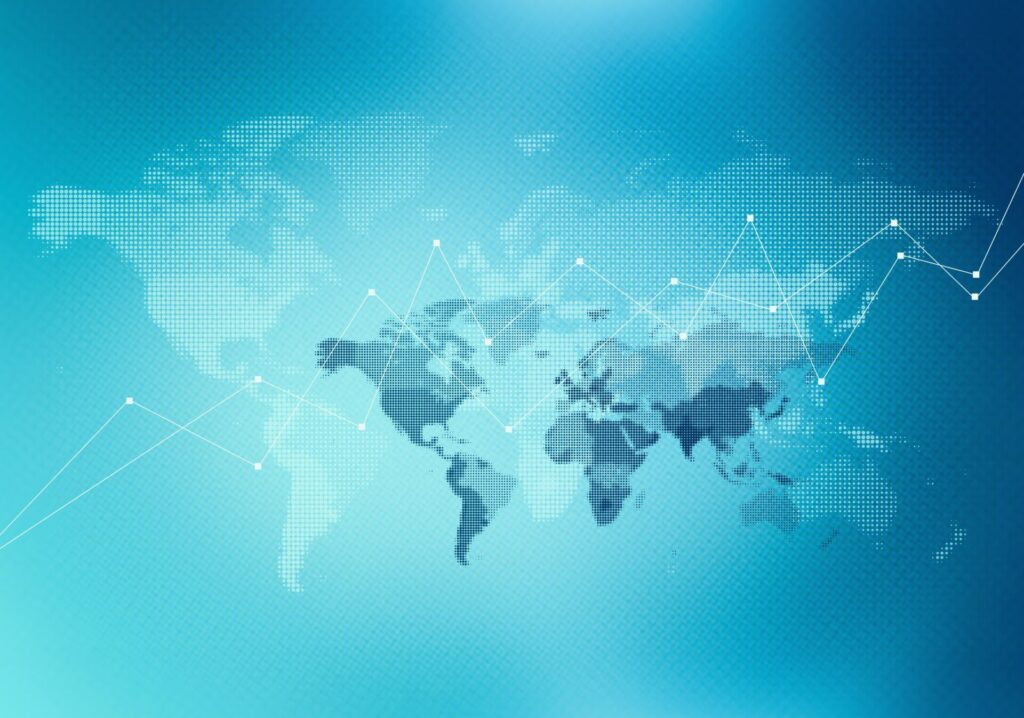 We can help you optimize the balance between extracting liquidity while controlling market impact and maintaining anonymity in your executions
Explore Cortex Equities' suite of products
Algorithmic Suite
The Cortex Equities' suite of algorithms offers a variety of options to help navigate today's dynamic and complex trading landscape.
Execution possibilities include liquidity seeking, participatory, and adaptive strategies of various aggression levels, all of which are highly customizable to suit your trading styles and benchmark goals.
Smart Order Router
By leveraging advanced machine learning models and techniques, our newly architected SOR adapts to rapidly changing market conditions and stock specific characteristics in real-time.
Market Structure Analysis
Identification and analysis of key market trends in the equity markets and the changing dynamics of trading volume and liquidity. Thought leadership content offering insight into important regulatory and structural events and the potential impacts on traders and the broader market landscape.
Quantitative Analysis
A global team of over 30 quantitative researchers and product development professionals are solely focused on the creation and innovation of our infrastructure and the underlying algorithmic and smart order routing models.
Our new simulation environment allows us to fine-tune algorithmic parameters and customize trading strategies. By replaying orders in this environment, we can test a multitude of possible enhancements to determine execution outcomes.
Low Latency Direct Market Access (DMA)
Our low latency DMA platform provides cutting-edge speed necessary for accessing market centers.
Execution Consultancy Analytics
A dedicated team of execution consultants providing clients with extensive analyses of algorithmic trading behavior and execution performance, and aiding in the creation of customized algorithms to meet your specific trading objectives.
Global coverage with local expertise
FOR INSTITUTIONAL & PROFESSIONAL CLIENTS ONLY – NOT INTENDED FOR RETAIL CUSTOMER USE
The products, services and/or materials mentioned on this site may not be suitable for your particular circumstances and may not be available in all jurisdictions or to all clients. The content on this site is provided for informational purposes only and is subject to change without notice. It is not intended as research, a recommendation, advice, offer or solicitation to buy or sell any financial product or service, or to be used in any way for evaluating the merits of participating in any transaction. Please consult your own advisors regarding legal, tax, accounting or any other aspects including suitability implications for your particular circumstances. The BNP Paribas Group disclaims any responsibility or liability whatsoever for the quality, accuracy or completeness of the information herein, and for any reliance on, or use of this material in any way. Clients should contact their salespersons at, and execute transactions through, a BNP Paribas Group entity appropriately licensed in the client's home jurisdiction unless governing law permits otherwise. Securities products and services, including execution services, are offered in the United States by BNP Paribas Securities Corp. and in other jurisdictions worldwide by other appropriately licensed global affiliates. BNP Paribas Securities Corp. is a broker dealer registered with the Securities and Exchange Commission ("SEC") and the Commodity Futures Trading Commission ("CFTC") and member of FINRA, SIPC, NYSE and other principal exchanges. BNP Paribas is incorporated in France with Limited Liability. Registered Office 16 boulevard des Italiens, 75009 Paris.