My Morning Comment
Start your day on the right foot with My Morning Comment, a fully customisable, daily brief providing a summary of the latest market events and insights into the day ahead. Watch the video to find out more!
What's included?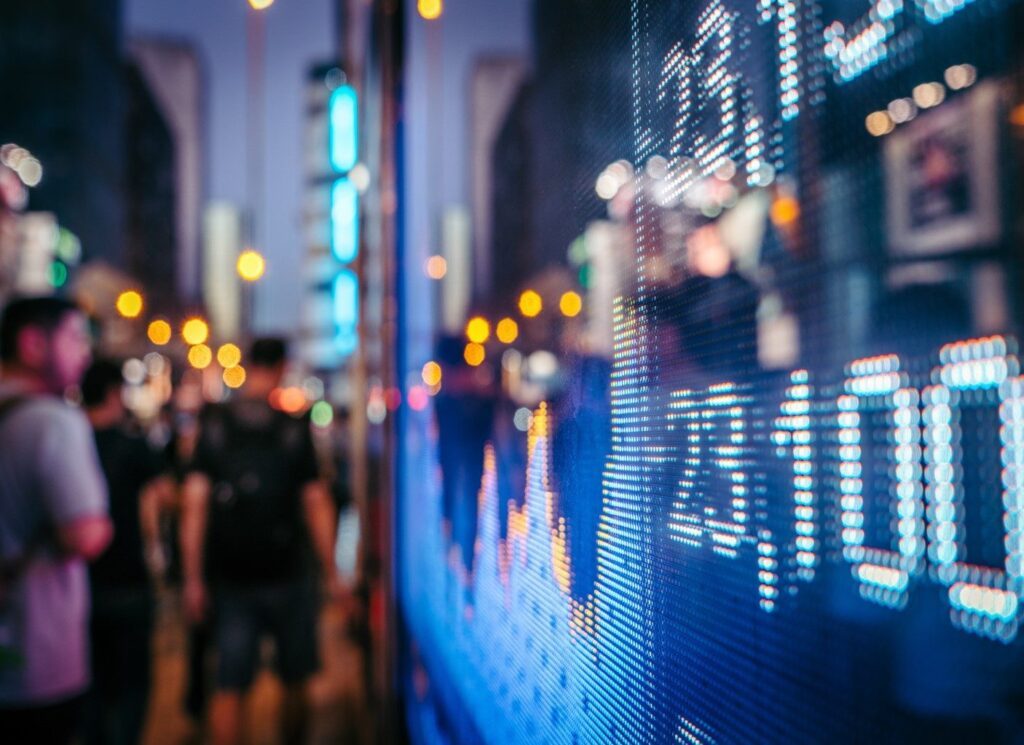 Daily Morning Brief
Receive a daily morning brief with the latest comments written by our Markets 360™ Economists & Strategists and Sales & Trading desks.
Find out more here.
Customise
Click 'customise my topics' to select your topics of interest for a more tailored morning brief. My Morning Comment covers multiple asset classes and regions, providing an overnight summary and what to expect for the day ahead.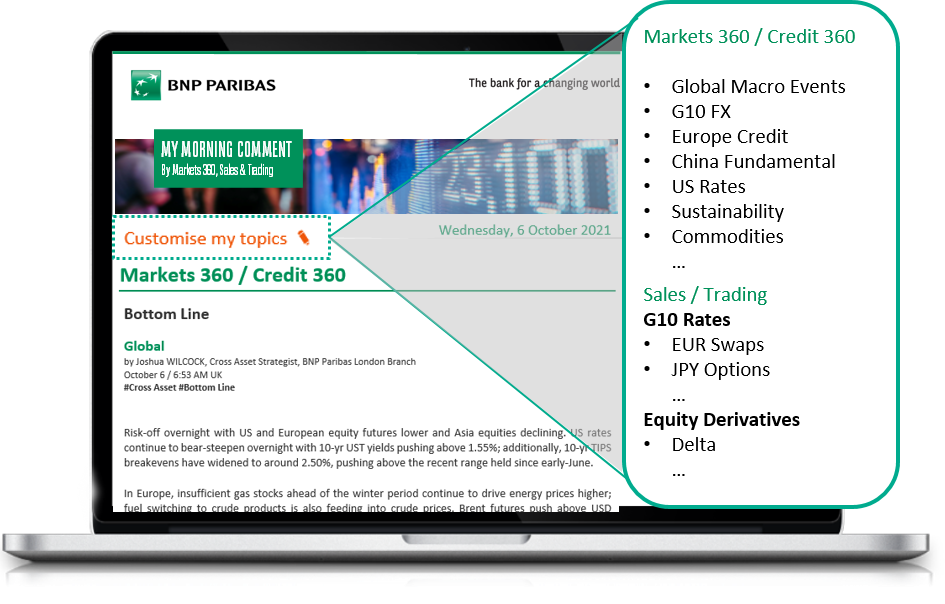 Find out more about our digital solutions
Be the first to know
Every month, be the first to know about our latest publications