The BNP Paribas Capital Introduction team provides
targeted investor introductions

to our Prime Services clients:

– Dedicated specialists with a diverse set of global investor relationships, market knowledge and expertise
– Focus on managers where we can make an impact 
– Target institutional investors that write $50+ million tickets
– Go beyond the introduction: feedback and conversion is how we evaluate ourselves
– Global conferences and roadshows, bridging the gap between managers and investors
– Digital capital introduction BRIDGE by BNP Paribas
Listen to the Capital Introduction podcasts
The Capital Introduction team shares the latest hedge fund performances and market trends in short episodes.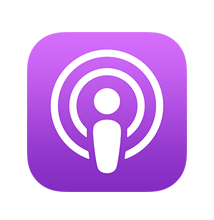 Strategic Capital Services
Review marketing materials
Provide peer group analysis
Prep for investor meetings
Optimise allocator base by type and geography (new investor markets)
Manage capacity and longevity of capital, balancing fees with liquidity
Guidance on product development – e.g. UCITS, 40 Act, drawdown structures, co-investments, carve-out strategies etc.
Insights & Events
Annual Alternative Investment Survey
Flash surveys on the latest industry trends
Global conferences and roadshows
Thematic and bespoke events
'On the Radar' webinars and roundtables
Monthly hedge fund performance reports
Insights
Hedge Fund Performance Reports
The Capital Introduction team produces these reports based on data received on a periodic basis. Such data is derived from a combination of preliminary performance updates from hedge funds, information from industry practitioners and multiple news sources.