BNP Paribas' market-leading corporate deposits platform
Our corporate deposits platform allows you to quickly consult and securely trade deposits for an extensive range of currencies and tenors. The simple and transparent interface offers an overview of available rates for your company accounts and selected currencies.
Cortex Deposit provides complete visibility of your trade history, enabling you to easily consult and manage your investment portfolio
Explore the unique features of Cortex Deposit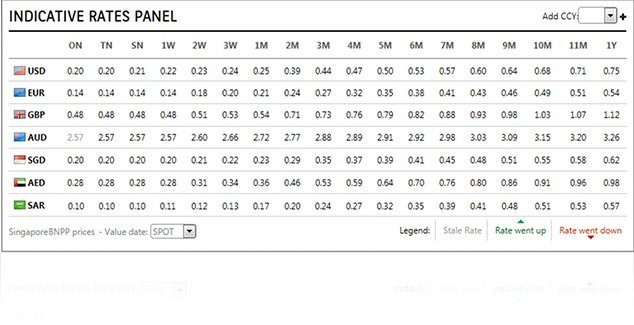 Consult deposit rates
Cortex Deposit allows you to quickly consult a range of deposit rates for a selection of currencies and tenors.
Request quotes & manage requests
Request quotes and securely manage your requests for specific company accounts, amounts and tenors.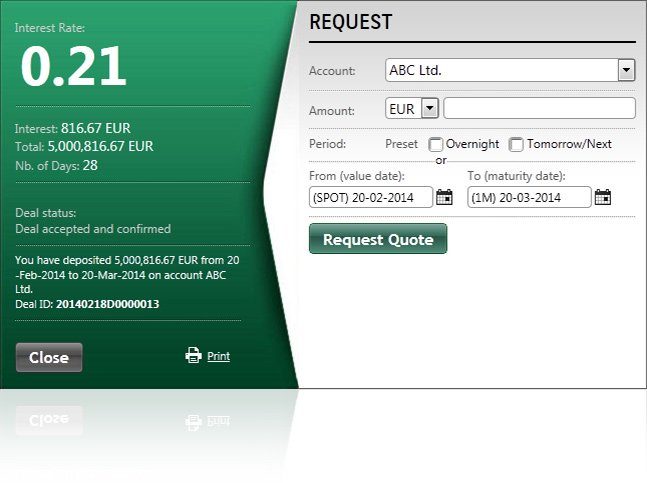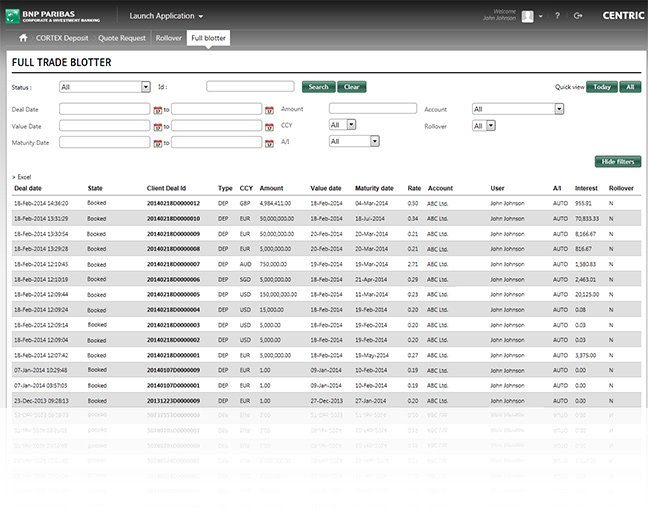 Search & consult
Utilise the extensive functionality of the blotter to search and consult all your trades booked.
Consult request details
Review all trades booked including full drill down functionality to view specific deal details.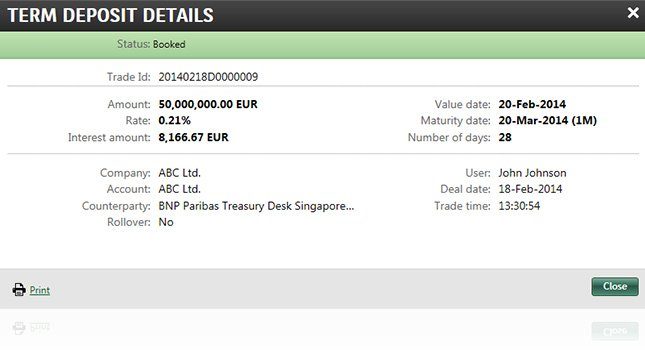 Be the first to know
Every month, be the first to know about our latest publications