As the world wakes up to the threat of global warming, companies are under greater pressure to reduce their carbon emissions and shift to a more sustainable business strategy. Banks are critical to this transition and must deliver innovative sustainable solutions to facilitate change to a greener economy, from Voluntary Emission Reductions (VERs) through to ESG hedging and reporting. Energy Risk Awards 2021 recognised BNP Paribas as Environmental Products House of the Year for its innovation in the space.

Delivering on sustainability
Delivering on sustainability is a must for companies. An ever increasing proportion of investors and lenders acknowledge that climate risk is an investment risk. As a result, many are trying to integrate environment, social, governance (ESG) and sustainability into their portfolios. Simultaneously, companies are embracing sustainability, conscious that a failure not to do so could impede their long-term profitability or survival. In order to facilitate the energy transition, the financial services industry is stepping up to the task in hand, given the scale of the existential crisis and global challenges facing both people and planet.
BNP Paribas recognises that it has a vital role to play in accelerating sustainability. The bank works closely with its clients to offer a number of innovative sustainable tools and solutions. For example, BNP Paribas is helping to address climate and other sustainability challenges, as well as offering ESG-related solutions. It is clear that delivering on sustainability comes in many forms and affects all sectors of the market. BNP Paribas has mobilised its whole commodities franchise and developed a spectrum of sustainable tools to support clients' growing needs. BNP Paribas remains at the forefront of innovation when it comes to offering sustainable products and is helping clients across the board from more traditional power companies to renewable energy players.
Developing the voluntary carbon markets
BNP Paribas has been an active player in the voluntary carbon markets for 10 years. As clients transition towards net-zero, BNP Paribas believes carbon offsets are a valuable tool for clients to take responsibility for their unavoidable emissions while contributing to positive environmental impacts. Companies are able to purchase Voluntary Emission Reductions (VERs), to offset against their unavoidable, residual carbon emissions. BNP Paribas plays an active role in developing this market. The bank has successfully designed and delivered a number of solutions for its clients beyond just simply offsetting. In addition, BNP Paribas has launched the THEAM Quant Europe Climate Carbon Offset Plan. It is the first ever equity fund to incorporate a carbon-offset facility, and prior to that, structured a green bond coupled with an offsetting feature (enabling investors to generate potential financial returns while offsetting their carbon footprint and contributing to positive climate impact).
What are Voluntary Emission Reductions? Voluntary Emission Reductions (VERs) are carbon credits provided by carbon emission reduction projects with voluntary approval from a third party. One VER is equivalent to one tonne of CO2 emissions. Through these schemes, industries and individuals can voluntarily purchase VERs to compensate for their unavoidable carbon emissions. The revenues raised by purchasing VERs finance the carbon reduction projects.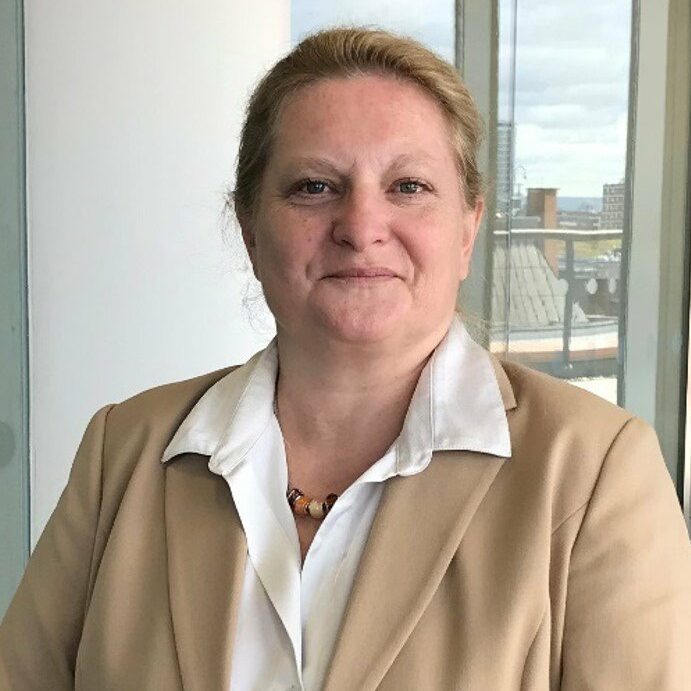 We are committed to supporting clients reduce CO2 emissions.

Delphine Queniart, Global Head of Sustainable Finance and Solutions for Global Markets
BNP Paribas
"BNP Paribas is a long standing participant in the emission markets, including the voluntary markets", commented Delphine Queniart, Global Head of Sustainable Finance and Solutions for Global Markets at BNP Paribas. "We are committed to supporting clients reduce CO2 emissions and believe carbon offsets are a valuable tool for our clients to take responsibility of their residual emissions while they transition to a more sustainable business model."
Supporting the power transition
As the world moves towards more sustainable energy production, renewable energy producers are facing increasing exposure to volatile power markets (mostly driven by a decrease in subsidies). BNP Paribas is a well-established player across all major power markets. The bank partners with these clients to help them in their energy transition. BNP Paribas was able to leverage its expertise in power hedging to help support one of the largest offshore wind farms in Europe and manage its exposure to wholesale prices. This landmark transaction is the client's first European power hedge for its wind farm production. It is another example of how BNP Paribas can support clients' energy transition with traditional commodity products and solutions.
Environmental Certificates
Environmental Certificates are another way companies are meeting their sustainability targets. They are a form of environmental regulation and development where a company can voluntarily choose to comply with predefined processes or objectives set forth by the certification service. BNP Paribas helps its clients optimise their environmental certificates obligations by offering risk and working capital management tools. In 2020, BNP Paribas ranked number 1 non-supplier participant in the Flemish subsidy certificates market. By providing a forward contract market-making service on less-liquid environmental certificates, BNP Paribas contributes to improving the market conditions not only for its clients, but also for all market participants.
Driving environmental responsibility across products
ESG is now an asset class in its own right. Investments in ESG-orientated or sustainable funds exceededs $1 trillion, according to Morningstar, with more inflows expected to follow. ESG is no longer a niche offering but a mainstream investment strategy increasingly embraced by corporate clients too. BNP Paribas has adopted innovative structuring capabilities across equities, rates, FX, and carbon offsetting to support clients in the energy transition and alignment with the UN Sustainable Development Goals (SDGs). This approach spans indices, hedging and structured derivative businesses, and it has been achieved through a directed and tangible impact integration strategy in a range of product areas.
ESG reporting
Another challenge faced by companies is the increasingly changing reporting landscape. Clients are having to meet increasingly stringent global regulatory needs. BNP Paribas Securities Services has developed ESG reporting solutions to help investors navigate through these developments.
BNP Paribas Securities Services developed ESG Risk Analytics (ESGRA), which enables clients to integrate ESG factors more easily into their investment decision-making process. ESGRA lets institutional clients measure and monitor their exposures to ESG factors in their portfolios and benchmarks at multiple levels with a harmonised, transparent and consolidated analysis over their direct and delegated investment. ESGRA is an interactive solution, which incorporates metrics on key sustainability themes.
ESG and sustainability is becoming an integral part of companies' businesse models with banks paving the way for this change. BNP Paribas is a leader in sustainable finance and pioneering new solutions for clients. As a result BNP Paribas is Energy Risk's Environmental Products House of the year.
Read all of BNP Paribas' award wins at the Energy Risk Awards.