Leading sustainable finance publication Environmental Finance has recognised BNP Paribas in five categories of its 2023 Bond Awards, including:
Lead manager of the year, green bonds – financial institution
Lead manager of the year, green bonds – supranational, sub-sovereign and agency (SSA)
Lead manager of the year, social bonds – corporate
Lead manager of the year, sustainability-linked bonds
Loan structurer/arranger/coordinator of the year
Environmental Finance Bond Awards 2023
Credibility is critical for growth
❝ Green is more important than ever for debt markets, and we expect sustained benefits for participants, a solid flow of issuances, increasingly robust standards and an evolution in regulation to ensure market credibility. ❞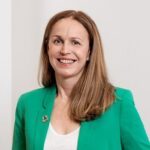 BNP Paribas has supported the steady growth of the green bond market since its inception through all segments of issuer types. Across debt capital markets, the Bank has accompanied issuers and borrowers with a range of sustainability solutions that are materially relevant to clients' needs, including:
❝ The growth in sustainable bonds is here to stay and will be led by European issuers. Green bonds will remain a dominant theme in materially accelerating the transition towards net zero. ❞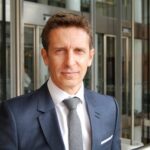 Financing the transition to a just and fair net-zero economy remains a relentless focus for BNP Paribas. According to Bloomberg, the Bank ranks #1 in the Global Green Bond League table with US$19.5 billion in total volumes. As a European powerhouse on a global scale, BNP Paribas consistently delivers in the EMEA market, ranking #1 on Corporate Green Bonds for FY 2022 and #4 globally, as per Dealogic League Tables.
Pioneering sustainability-linked finance
The latest scientific report from the Intergovernmental Panel on Climate Change (IPCC) notes that greenhouse gas emissions must be reduced by 43% by 2030 compared to 2019 levels and decrease 60% by 2035. A growing number of corporates are harnessing sustainable capital markets solutions that incorporate science-based targets, such as sustainability-linked bonds and loans. Notable examples include:
In March 2022, BNP Paribas acted as co-sustainability structurer and active bookrunner on the Republic of Chile's inaugural $2 billion, 30-year sustainability-linked bond. This landmark transaction marks not only the first SLB for Chile, but also the first ever issued by a sovereign nation, helping the Republic secure the award for 'Sustainability-linked bond of the year'.
❝ The value of sustainable finance to tackle critical ESG challenges is anchored in the integration of science-based targets, investor engagement on transition topics, and regional diversity in innovative structures that address social and environmental issues. ❞