Global Capital named BNP Paribas Global Derivatives House of the Year 2023, for the second year running, among other wins. These accolades acknowledge the bank's exceptional commitment to clients across its whole derivatives business. They also reaffirm its standing as a true powerhouse in the financial markets.
Global Derivatives House of the Year
Equity Derivatives House of the Year – Europe, Asia
Custodian Bank of the Year
Clearing Bank of the Year – Europe, Asia
The Global Capital Derivatives Awards recognise institutions that have consistently demonstrated excellence, innovation, and a deep understanding of the derivatives markets.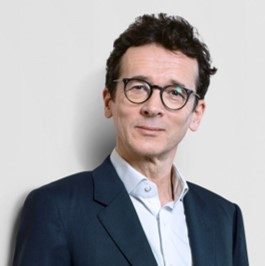 It's an honour to win the top award for the second year running and to be recognised for our Equities and Clearing businesses.

Olivier Osty, Head of BNP Paribas CIB Global Markets.
"It's an honour to win the top award for the second year running and to be recognised for our Equities and Clearing businesses," comments Olivier Osty, Head of Global Markets, BNP Paribas. "The last 12 months have proved challenging for our clients and I'm very pleased we were able to deliver for them once again."
Continued uncertainty
The past year was exceptionally tough for the world economy. The cost-of-living crisis, high inflation, Russia-Ukraine war, and geopolitical tensions continue to impact the financial markets. Corporate and Institutional clients were in greater need of innovative solutions to tackle high interest rates and manage global risk. While on the trading side, they sought consistent liquidity and optimal pricing against the volatile backdrop.
BNP Paribas delivered for clients through its diversified business model, supporting them across regions and asset classes no matter the circumstance. Throughout the year, BNP Paribas showcased its ability to help institutionals and corporates navigate the complexities of derivatives markets, adapting to ever-changing conditions and regulatory landscapes.
Established in equities
In a challenging market environment, BNP Paribas leveraged on its now complete equities offering. The bank demonstrated that its strategy is resilient to changes in market conditions. It also showcased its ability to support clients consistently year after year, through innovation, agility, and commitment.
"We have worked hard to build a comprehensive equities offering globally and would like to thank clients for recognising our efforts," comments Renaud Meary, Head of Equity Derivatives at BNP Paribas Global Markets. "Being named Equity Derivatives House of the Year – Europe, Asia for two consecutive years is an outstanding achievement".
Clearing leadership
BNP Paribas' DEC business continues to be a global leading provider of derivatives clearing and execution services. As well as investing substantially in its platform and new technology, the bank has remained focused on supporting clients in their investing, hedging and collateral solution needs in ever changing market conditions.
"We're honoured to receive this award as it is a testament to the consistency and quality of our services, and the dedication of our global teams," comments Gaspard Bonin, Deputy Global Head of Derivatives Execution & Clearing at BNP Paribas. "We also want to take this opportunity to thank our clients across the regions for their ongoing trust and support."
These accolades are a testament to BNP Paribas' strong track record, well established Global Markets business, and commitment to excellence. They reinforce the bank's reputation as a trusted partner for clients seeking innovative and reliable solutions in the derivatives space.