The IFR Awards recognise banks that are committed to strategic progress, client engagement, adaptability to challenges, and leading innovations with proven market expertise. The global accolades awarded to BNP Paribas in this year's awards include:
Derivatives House of the Year
The Bank's latest 'GTS 2025 strategic plan'
On the derivatives side, BNP Paribas was commended for "its unwavering commitment to sales and trading", and IFR noted that this reaffirmed "the pedigree of one of the few remaining global investment banks with a comprehensive derivatives offering across asset classes and regions."
Across the bonds, loans, and securitisation awards, IFR emphasised "BNP Paribas' all-round excellence across all the asset classes in the euro markets". The editors also complemented the bank's market adaptability, commitment to clients and relevance, noting, "BNP Paribas was at the forefront of the defining themes that characterised that growth in 2021" and that the bank's teams "helped drive this normalisation of the market in EMEA".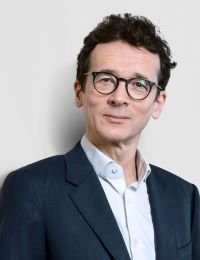 This is a true honour. Thanks to our clients for their support this year, and our brilliant teams for their dedication.

Olivier Osty, Head of Global Markets, BNP Paribas
BNP Paribas was also recently named Inflation Derivatives House, Credit Derivatives House and Derivatives Client Clearer House in the Risk Awards 2022.