For the financial markets, 2021 saw a stark difference to the previous year. But while volatility returned to pre-pandemic levels, investors and corporates were still tasked with navigating frequently shifting conditions as the threat of Covid-19 and national lockdowns continued to disrupt markets. This brought about a number of unique challenges and clients were in need of innovative, bespoke solutions, large-scale access to flow markets, and a trusted banking partner, to navigate this new environment. BNP Paribas was able to support clients across the spectrum of asset classes, utilising its balance sheet, market knowledge, technology solutions, and dedicated teams.
As a result, the bank has been recognised in three categories at the annual Risk Awards 2022:
Credit Derivatives House of the Year
Inflation Derivatives House of the Year
Derivatives Client Clearer of the Year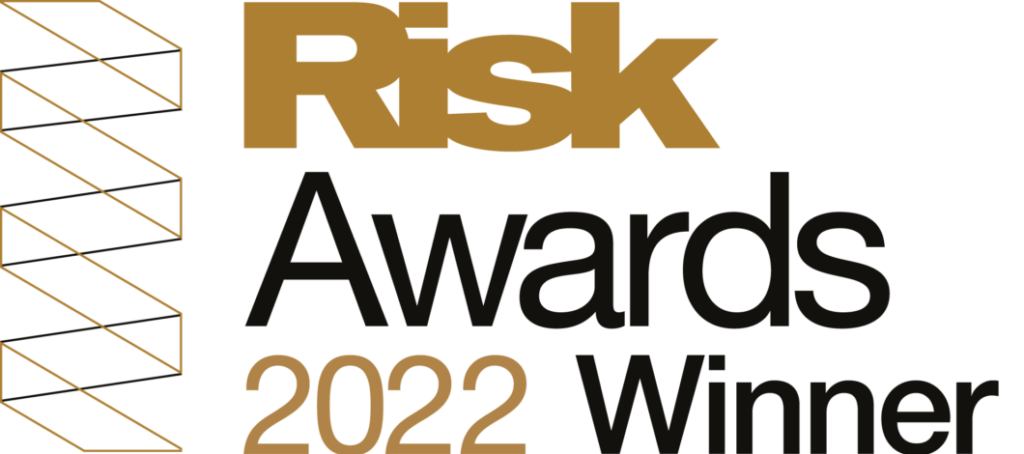 These awards reflect BNP Paribas' diverse strength and expertise across the whole derivatives market, and highlight clients' trust in the bank as their go-to partner.
Lower volatility paving the way
With the credit markets seeing longer periods of lower volatility and clients' focus turning towards carry trades in 2021, BNP Paribas' flow business was able to support the shifting demand from clients, utilising its leading position in Europe, and global reach. BNP Paribas' credit teams also embraced new frontiers in structured credit, as client's need for bespoke solutions also increased.
"We are extremely proud to win Credit Derivatives House", commented Peter Rafferty, Head of EMEA Credit Flow Trading and Sales at BNP Paribas. "The support from our clients has enabled us to fortify our position and work together to push forward cutting-edge solutions across the full credit scope."
Read the full article from Risk here
Demonstrating resilience amidst rising inflation
Another major theme for 2021, partly due to the after-effects of the pandemic, was rising inflation. This meant institutional clients needed to reassess their investment needs. BNP Paribas was able to offer clients deep liquidity as well as bespoke solutions to support its corporate clients in managing their risk.
"We are delighted and honoured to have won Inflation Derivatives House of the Year", commented Stephane Salas, European Head of Inflation Trading Receiving at BNP Paribas. "This recognition demonstrates what is possible when our structuring, sales and trading teams work together to support our clients"
Read the full article from Risk here.
Leading the way in Derivatives Client Clearing
Unprecedented price moves meant margin requirements greatly increased in 2021, while clients were also faced with navigating the post-Brexit environment. BNP Paribas continued to support clients and accommodate their hedging needs in this volatile environment as well as provide a number of solutions within the clearing landscape to tackle the systemic challenges post Brexit. As a result, BNP Paribas was recognised as Derivatives Client Clearer of the Year by Risk.
"We are extremely grateful to our clients who see us as their preferred European-based global partner. Our unequivocal commitment to derivatives clearing across asset classes allows us to grow in a sustainable and long-term fashion, while a number of our peers have been retrenching or pulling back from specific products of clients' segments", commented Raphael Masgnaux, Global Head of G10 Rates and Prime Solutions & Financing at BNP Paribas. "This award is a well-deserved recognition of the excellent work of our DEC teams, including IT and Operations, who have been sparing no efforts to deliver the best service possible to our clients."
Kieron Smith, Deputy Global Head of Prime Solutions & Financing at BNP Paribas added, "We are very appreciative to win this award and thank all our clients and the trust they have placed in us and who have made this possible. It is a testament to the performance of our teams and a reaffirmation of BNP Paribas' commitment to continue growing its global footprint across the full suite of products and services."