In its Awards for Excellence 2022, leading financial sector publication Euromoney named BNP Paribas World's Best Bank for Markets and World's Best Bank for Corporates. Euromoney also named BNP Paribas the World's Best Bank for Sustainable Finance and World's Best Bank for ESG data and Technology for the second consecutive year.
The Bank was also recognised with eight Regional and Country awards in Europe (France, Belgium and the Netherlands) and in Latin America.
Regional & Country accolades include: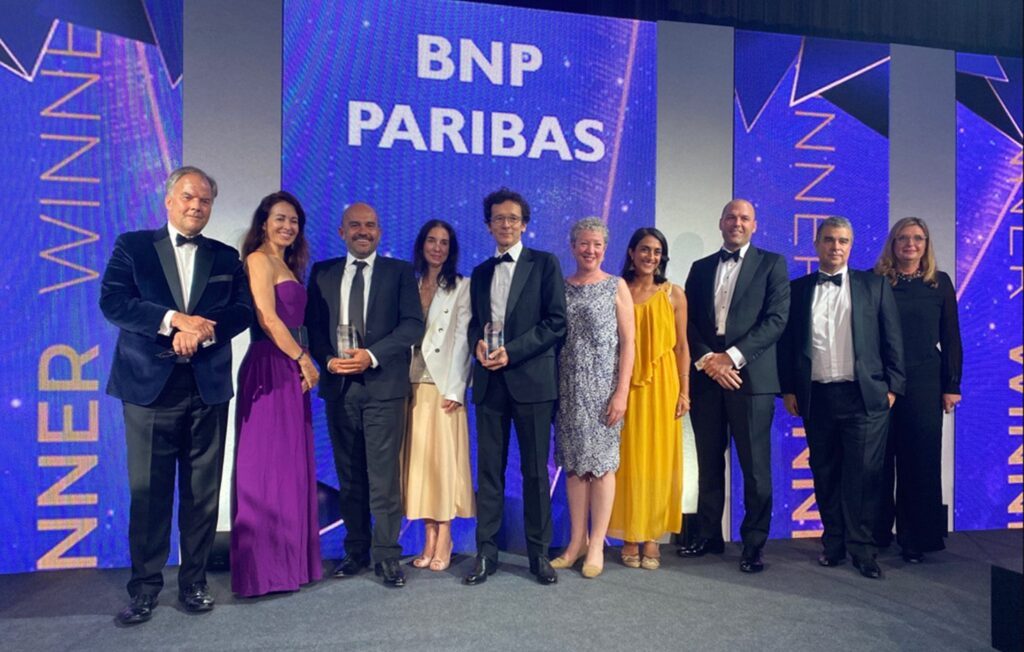 Committed to serve our clients worldwide
These awards recognise the trusted relationships the Group has built with its clients across businesses and geographies, as well as its investments in technology, innovation and conduct. They illustrate the commitment of the teams, the diversity of the platforms, the breadth of the product offering, and the Bank's global reach with embedded local knowledge.
In explaining the decision to award BNP Paribas World's Best Bank for Markets and Corporates, Euromoney editors highlighted:
If there is one year in which BNP Paribas deserves recognition for its global markets business, it is this one. It has transformed its franchise both strategically and financially, and wins the 2022 Euromoney award for world's best bank for markets
From energy transition to Libor transition, the French bank is the go-to firm for any corporate clients in a time of flux. This is the result of longstanding relationships and new investment in core sectors of the franchise
Sustainability beyond net zero
Sustainability has been core to BNP Paribas' company purpose. These awards recognise the Bank's commitment to extend its support for its clients in their efforts on climate change beyond net zero, to biodiversity, social inclusion and circular economy.
By partnering with clients and by leveraging the Group's expert network, BNP Paribas teams accompany their clients in their transition to a sustainable economy, bringing to the market innovative solutions that have a material and tangible positive impact.
Euromoney noted:
The winner of this year's award for the world's best bank for sustainable finance is one that has excelled in this space for years, BNP Paribas. And that long experience shows…The French bank has been busy with landmark deals and financial innovation
The value of data and technology
To ensure a material transition to net zero, BNP Paribas has been developing a science-based approach to measure environmental and social impact, and support material transition with clients. Across all segments of clients, BNP Paribas is embedding ESG data into creating innovative solutions and scaling up new green technologies is a core part of the bank's ESG approach. This includes pioneering new segments of green mobility, especially supporting the hydrogen value chain and sustainable mobility.
Euromoney commended on the Bank's pragmatic and holistic approach, noting:
The drive to make finance sustainable relies on robust data. This is something that the French bank has been working on for a decade
BNP Paribas teams reflect on this year's awards and thank clients and staff.