FX Markets has recognised BNP Paribas in two categories at their e-FX Awards 2021 for its foreign exchange (FX) algorithm (algo) suite, Cortex iX, and its prime brokerage services (for two consecutive years).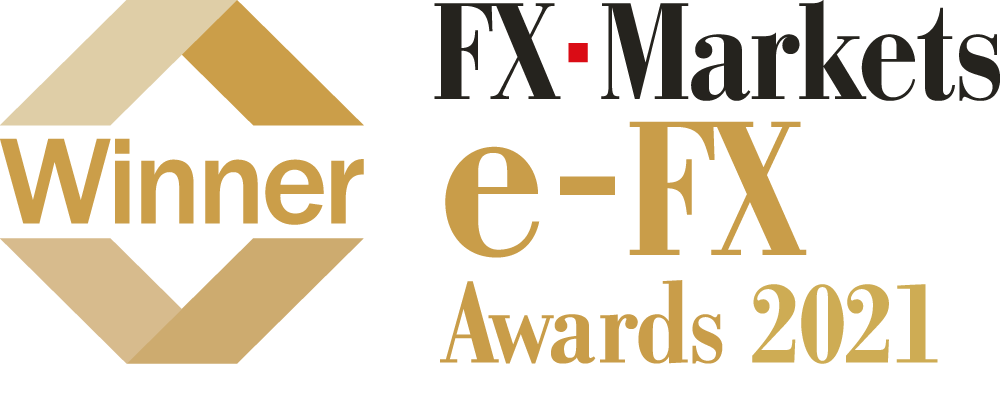 Best Algo Provider of the Year
Best Prime Broker of the Year
Enhanced algo offering
As digitalisation sweeps the financial markets, automation is becoming a necessity in the world of FX. Banks are a key driver of the trend and now offer an array of services like automated algos, designed to intelligently read multiple markets in real time and dynamically adjust behaviour to optimise execution. BNP Paribas' Cortex iX is a multi-award winning algo suite designed to support clients' FX execution needs, from automating large orders to providing real-time analytics.
"Winning best algo provider of the year is testament to the performance and sophistication of our algo execution suite," commented Asif Razaq, Global Head of FX Automated Client Execution at BNP Paribas. "We listen closely to our clients' needs and relentlessly innovate the service to provide even more simplicity and greater control. Throughout the pandemic, where normal working conditions were disrupted, we saw increasing number of clients turn to Cortex iX for greater confidence in their execution needs. We're delighted to be able to help clients in this way and would like to thank FX Markets for this recognition."
A sustainable Prime Brokerage business model
Throughout the Covid-19 pandemic, BNP Paribas' Foreign Exchange Prime Brokerage (FXPB) business remained a stable and sustainable partner to clients globally while demonstrating continuous strong growth. Significant investment was allocated across the FXPB platform to ensure it remains competitive, scalable and resilient whilst providing critical risk requirements and efficiency gains across the business functions. The on-boarding of new strategic clients also enabled the FXPB business to achieve significant market share growth over the past two years across the top macro and multi-strategy global hedge funds.
"We are honoured to be recognised once again by e-FX Markets as Best Prime Broker of the Year, demonstrating our strong commitment in consistently delivering top-quality and bespoke prime brokerage services to our clients worldwide," said Nathaniel Litwak, Global Co-head of Foreign Exchange Primer Brokerage at BNP Paribas.
"Our strong risk management culture, solid partnership with the bank's Foreign Exchange & Local Markets business, cross-margin capabilities, balanced credit portfolio, and proprietary technology and infrastructure, differentiate us from others and position BNP Paribas as the go-to provider in Prime Services," commented Wojciech Nabialek, Global Co-head of Foreign Exchange Primer Brokerage at BNP Paribas.
Read FX Markets' award write up here.