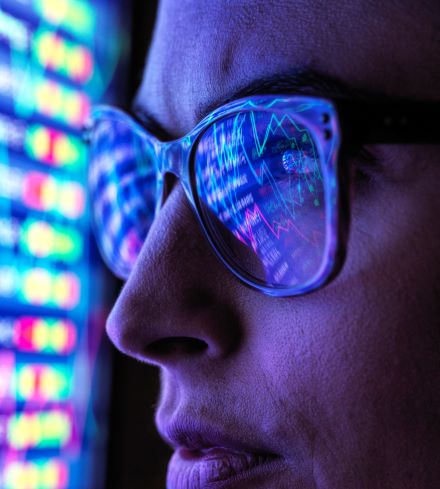 Award Winning Research & Strong Distribution
BNP Paribas Exane provides leading, innovative and high-quality research product including independent, fundamental, long-term equity research. BNP Paribas Exane that has been ranked #1 for Industry Research in Developed Europe by the Institutional Investor Survey for six consecutive years. Our dedicated specialist sales team offers clients deep sector expertise across equities.

Connecting investors with corporates is a critical component of our Cash Equities offering. Our Corporate Access team hosts ~30 conferences and field trips, 130 expert or strategic access events, 500 roadshows and over 5,500 investor meetings annually.

To access BNP Paribas Exane's research products, visit our CUBE portal. If you're interested to subscribe to CUBE, please reach out to your BNP Paribas representative.
Execution Services
BNP Paribas' global Execution Services platform delivers a consistent and reliable experience tailored to our clients across electronic trading via Cortex Equities, high-touch trading, portfolio trading and ETFs. Our infrastructure provides clients with the ability to access the latest technology, analyse custom pre/intra/post trade data to drive execution performance, fully-integrate with cash and synthetic prime brokerage, and leverage the quantitative execution research team globally. Click here for more information on our Prime Services offering.

Our bespoke electronic execution platform allows clients to efficiently access a diverse set of liquidity pools across global equity markets, including adaptive algos, upgraded smart order routing and low latency direct memory access channels. With a global footprint, we offer execution consulting and coverage services with quantitative execution analysis.

In The Trade's Algorithmic Trading Survey 2022, the first completed since BNP Paribas' acquisition of Exane, BNP Paribas Exane ranked #1 in 13 of the 15 available categories, and #2 in the remaining two categories. Top rated services include order routing, customisation, algo monitoring and execution consistency, for which the bank received its strongest ever result.
Insights
Awards
BNP Paribas has over 30 years of track record in developing innovative equity derivatives strategies and is an established global leader in structured products. Our comprehensive range of solutions across flow and structured products is designed to meet all our clients' needs.
As a leading European bank with a prominent global presence, BNP Paribas is one of the few banks globally with a comprehensive suite of investor services. Our multi-asset Prime Services offering provides clients with access to one of the broadest product capabilities across prime brokerage, clearing, and FX prime brokerage.
Be the first to know
Every month, be the first to know about our latest publications